"Nagaya" house with Artworks and Tea Ceremony room
玄 GEN
[ CONTEXTED - 玄 GEN ]
has the main living room
with simplicity and wabisabi.

This space brings you
to another world
apart from ordinary life.
You can enjoy your time
in the tea ceremony room
in the back yard
and also sleep there.
(Total capacity : 7 people)
Overview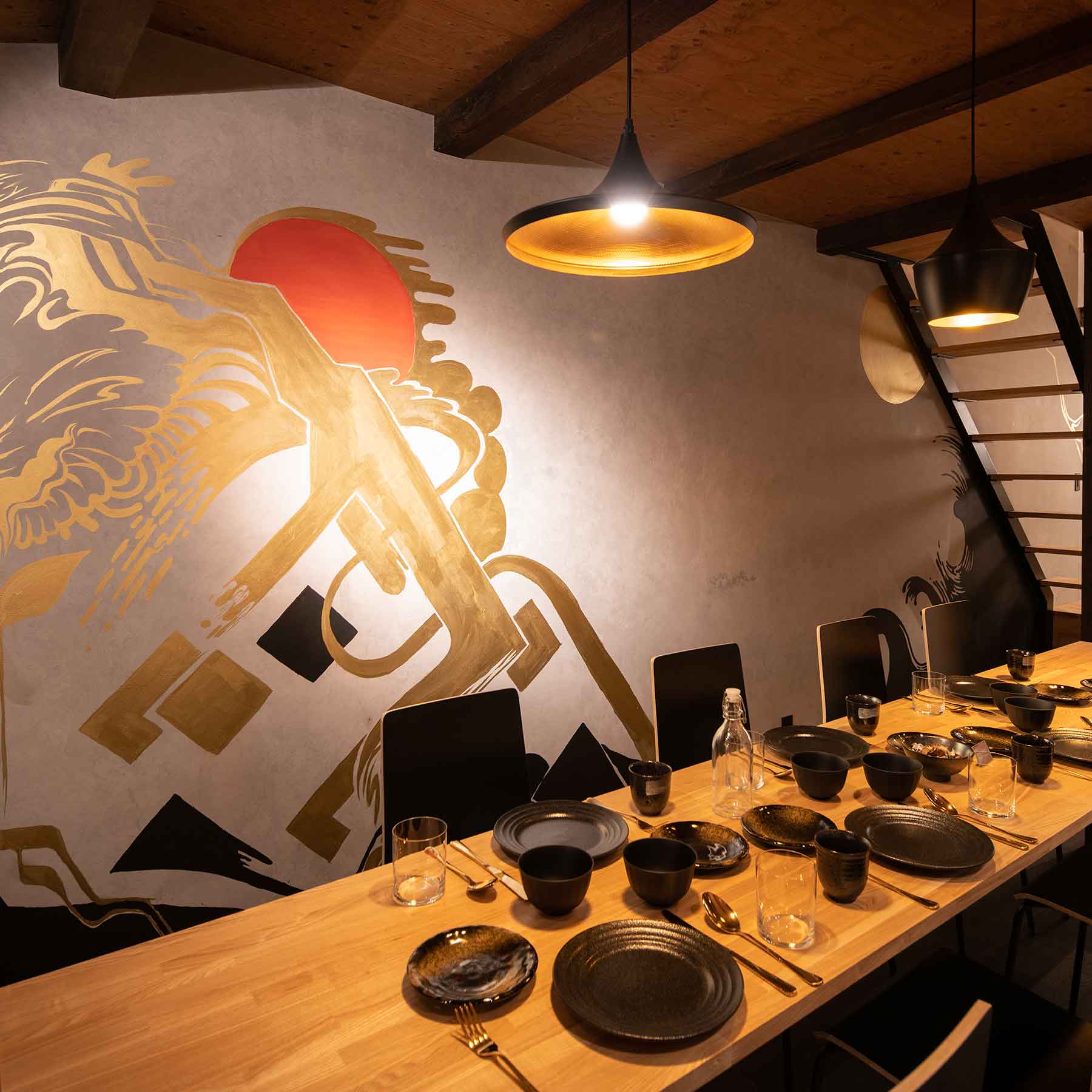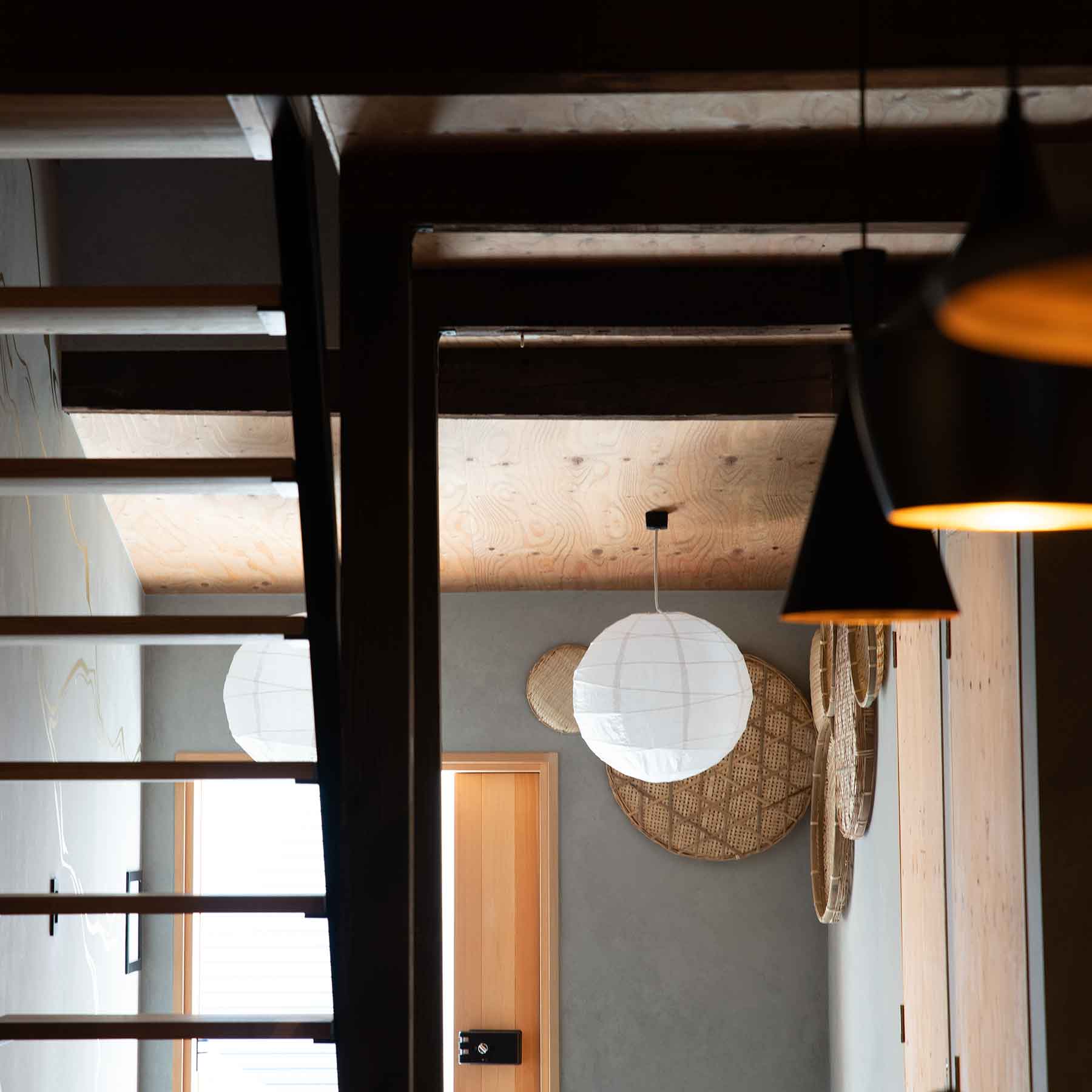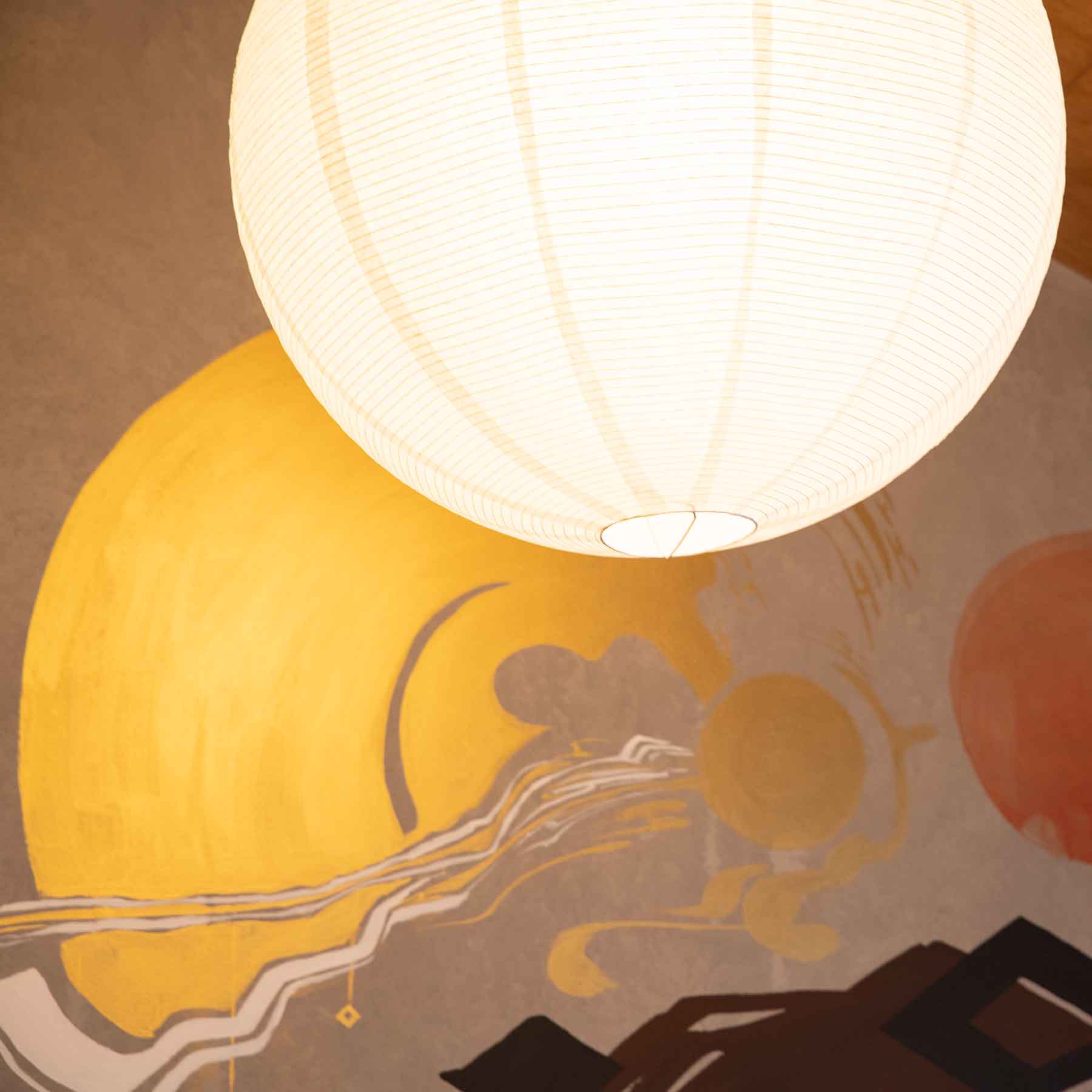 Immerse yourself with the artworks drawn by an artist, Sync Kudo, on the walls.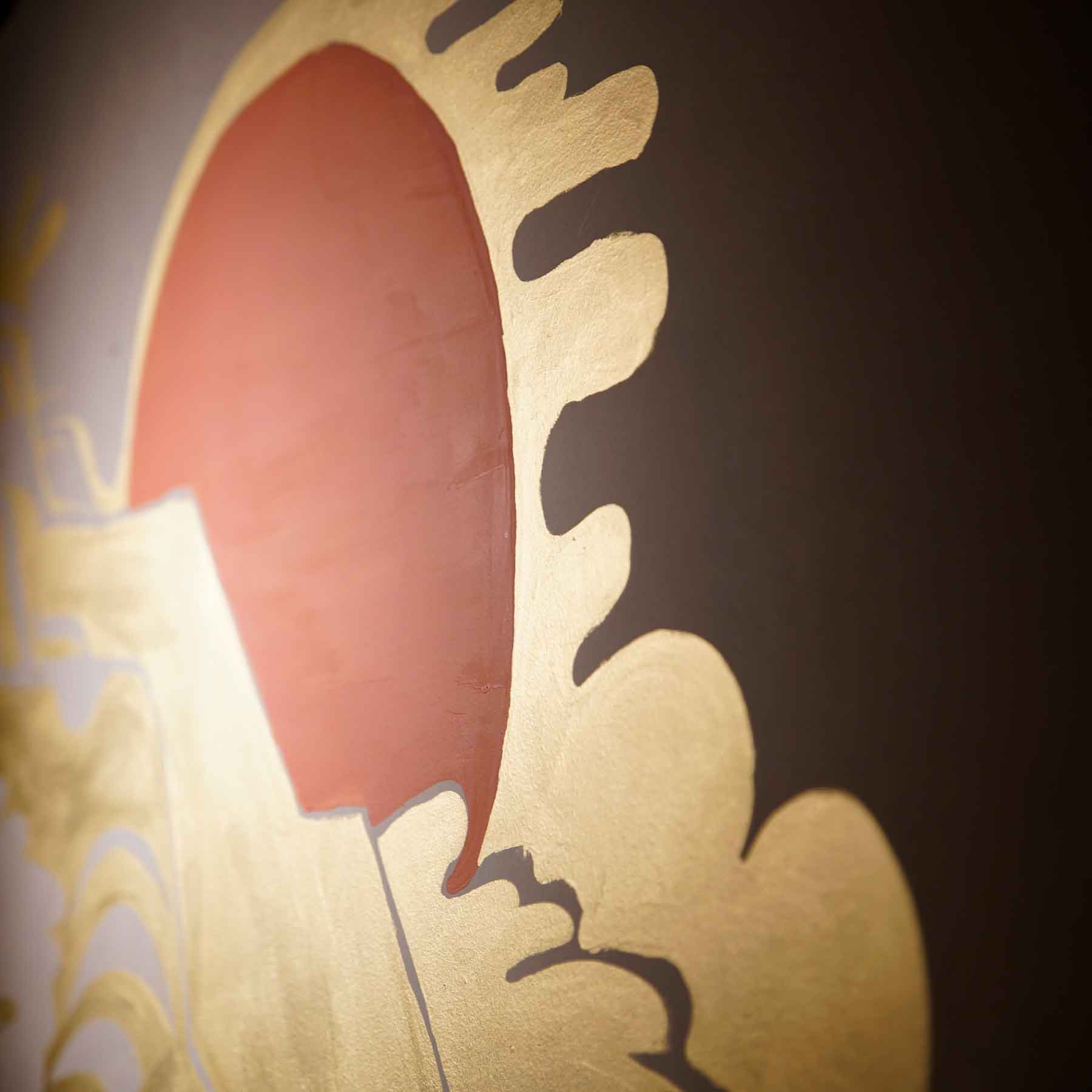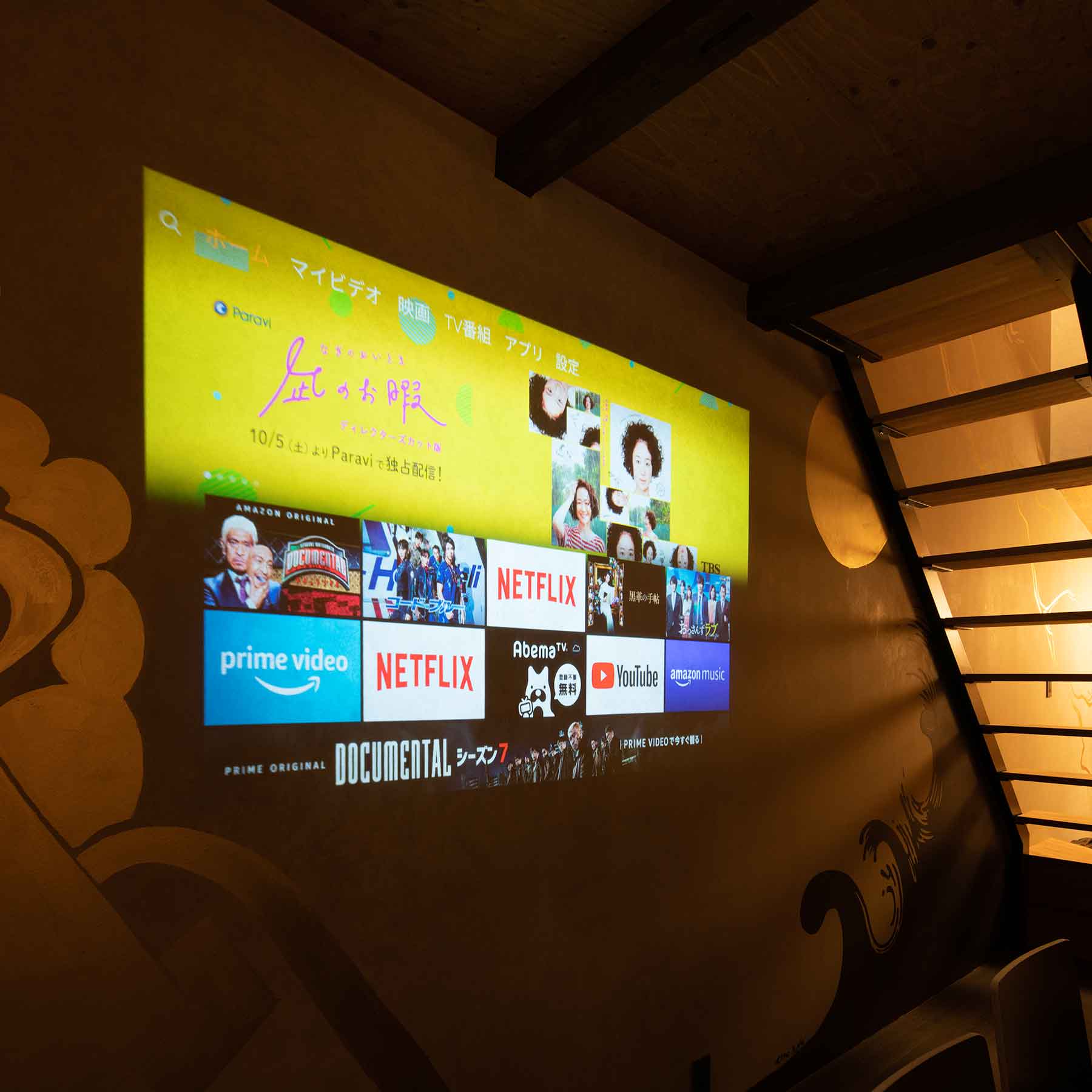 Tea Ceremony room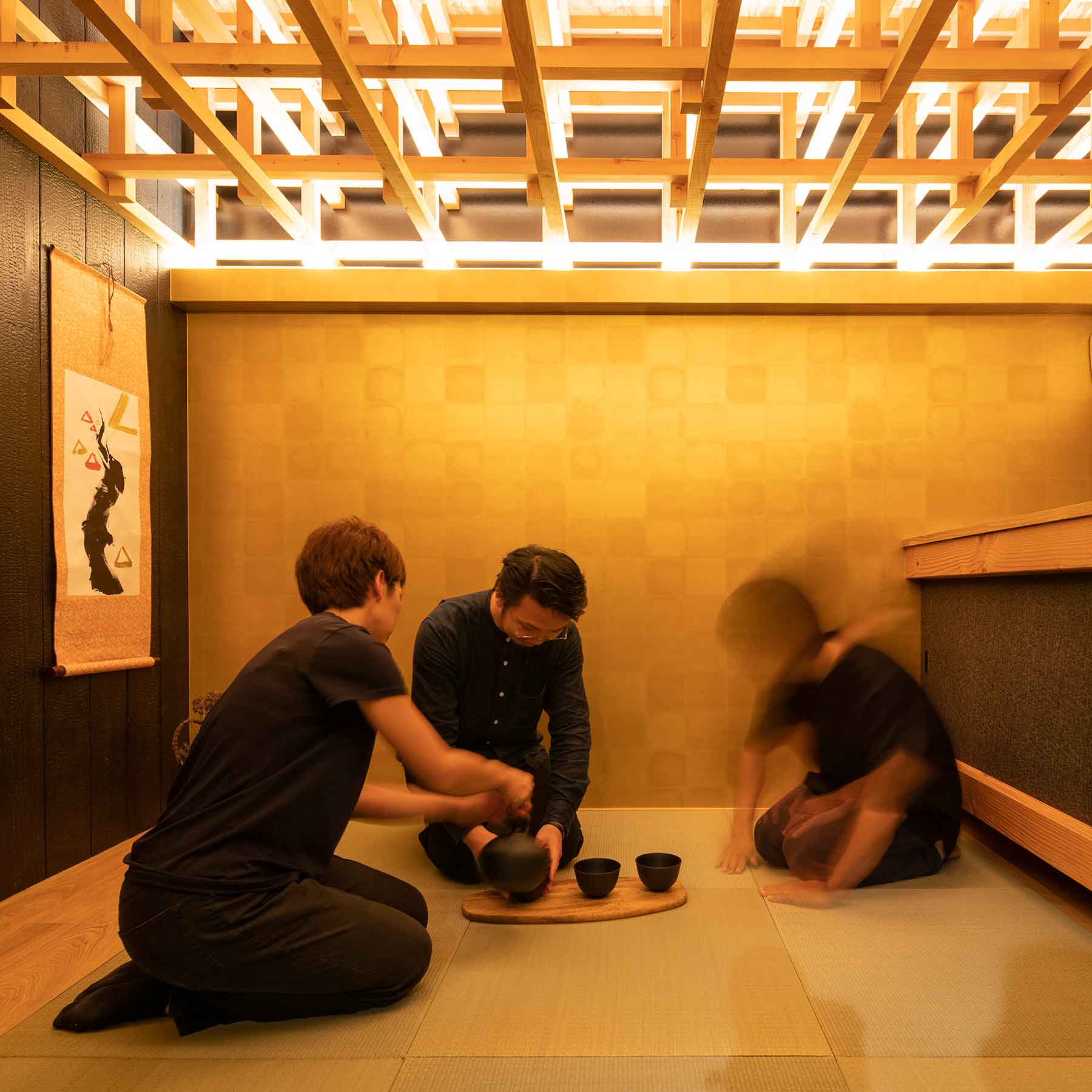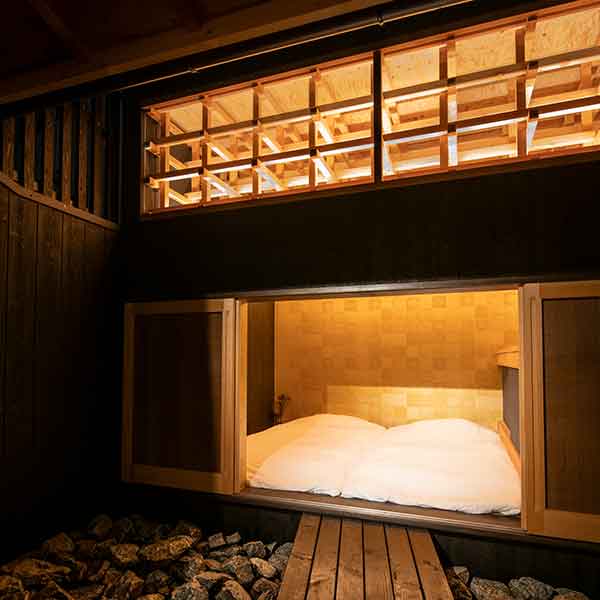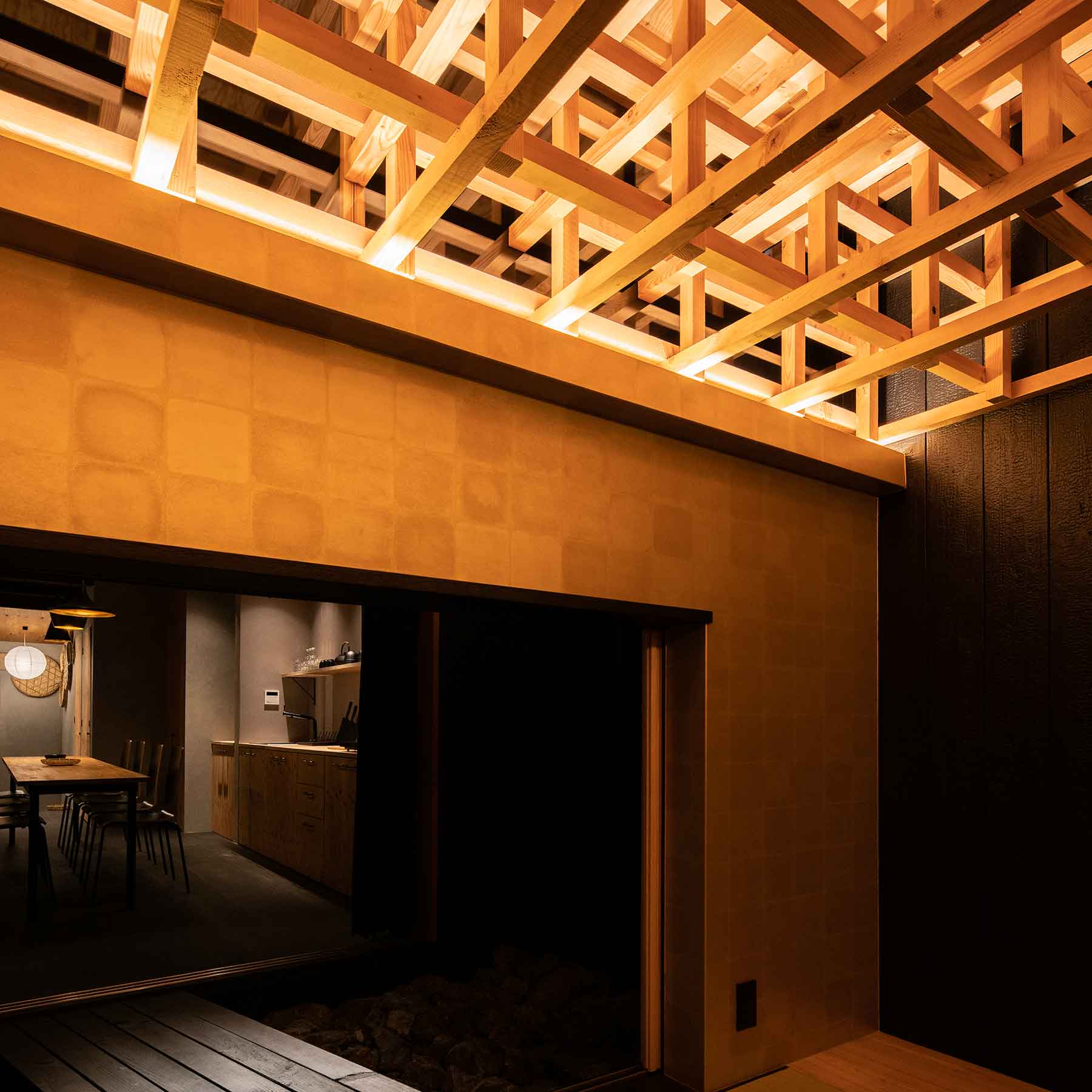 The tea ceremony room inspires you with unique wooden ceiling, scent of tatami floors and natural sunlights. This space can be used as a bedroom for two people.

Single x2(1Bedrooms 2person)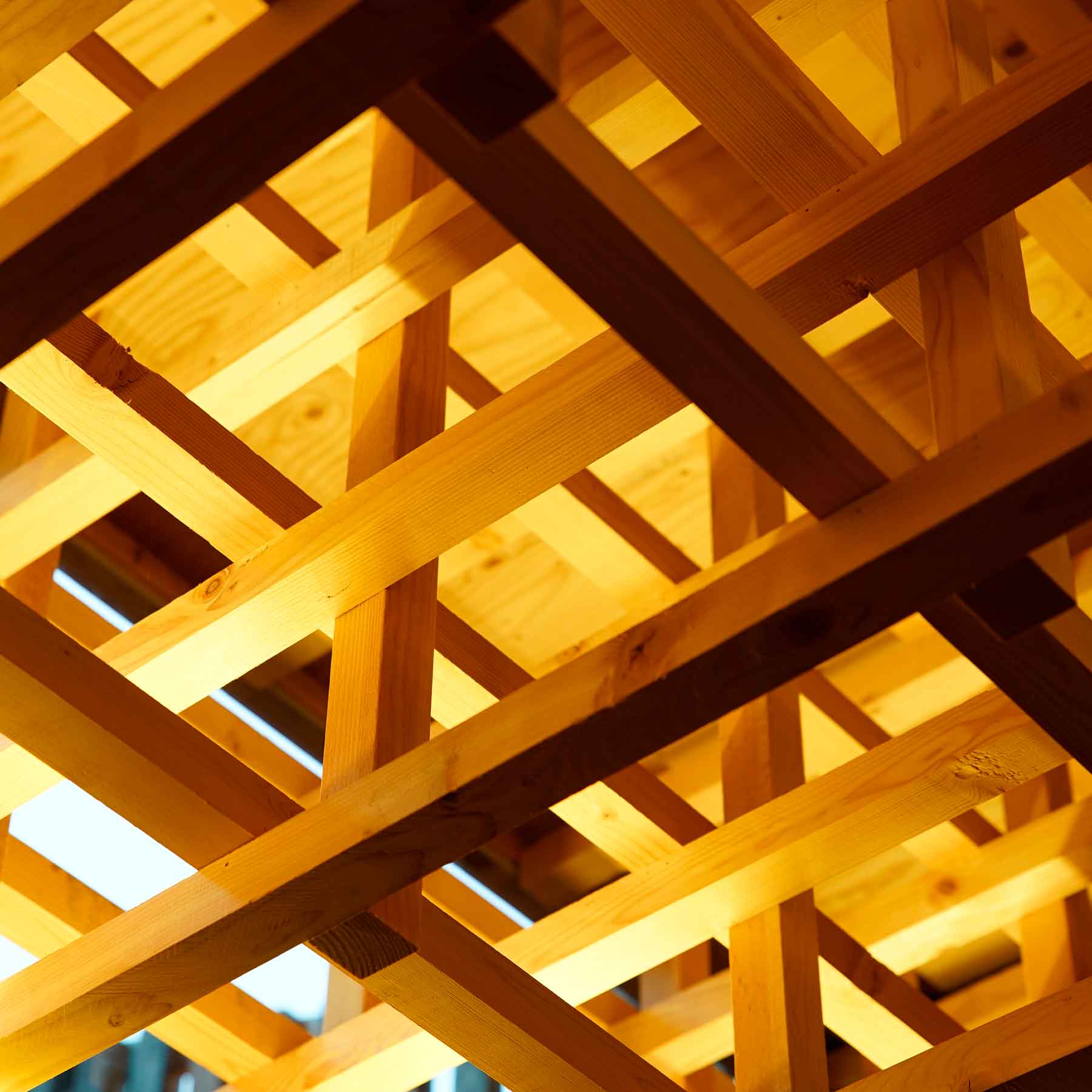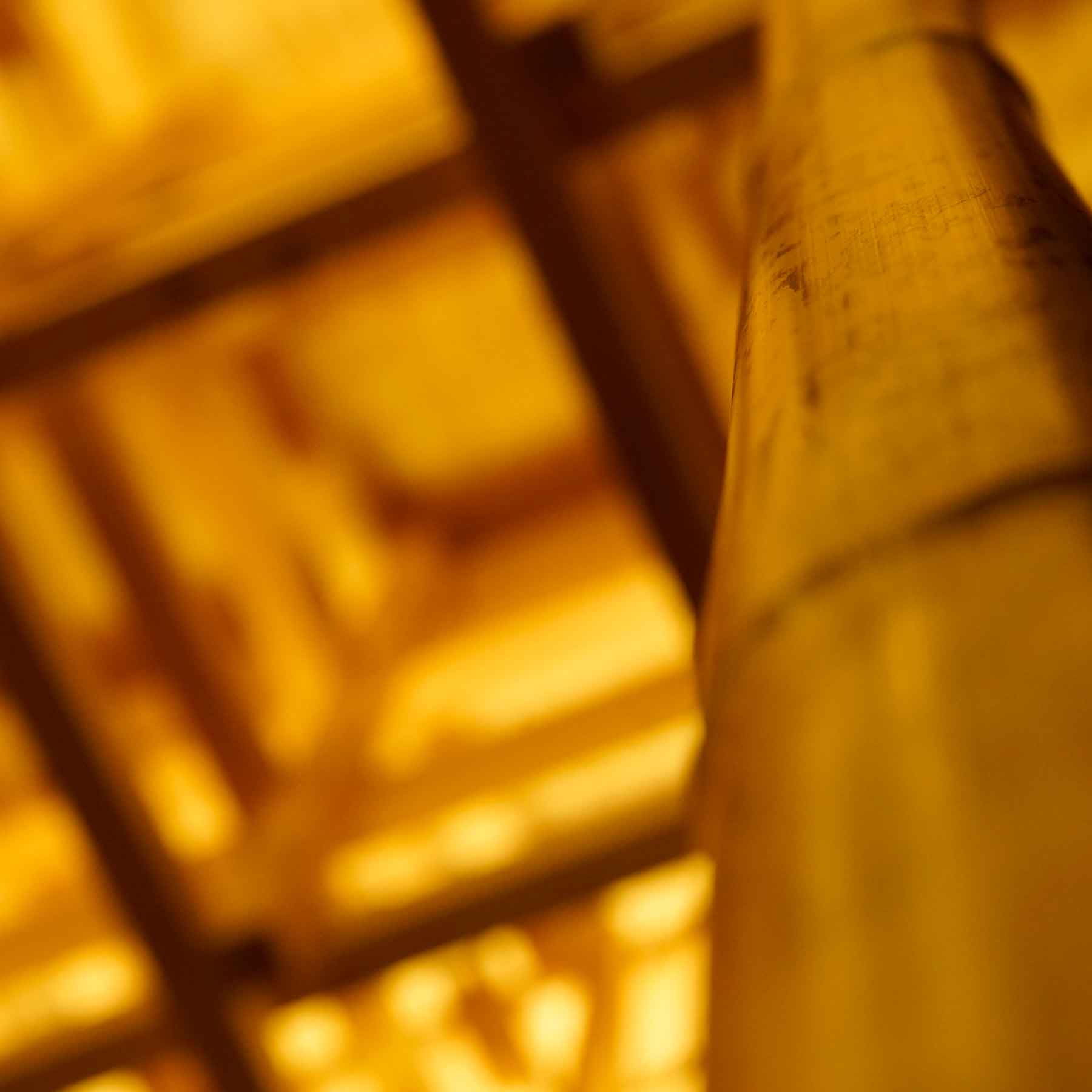 Bedroom・Singles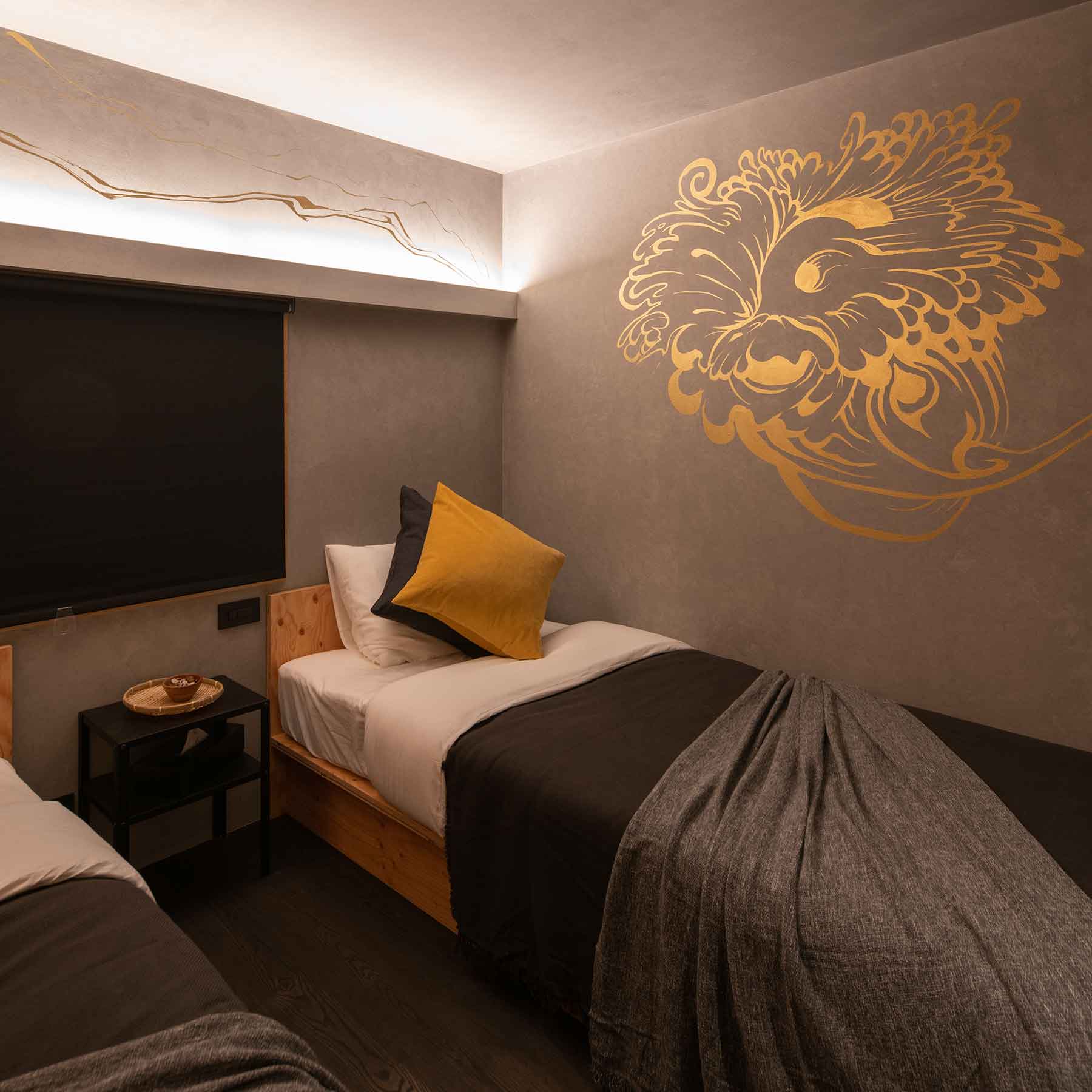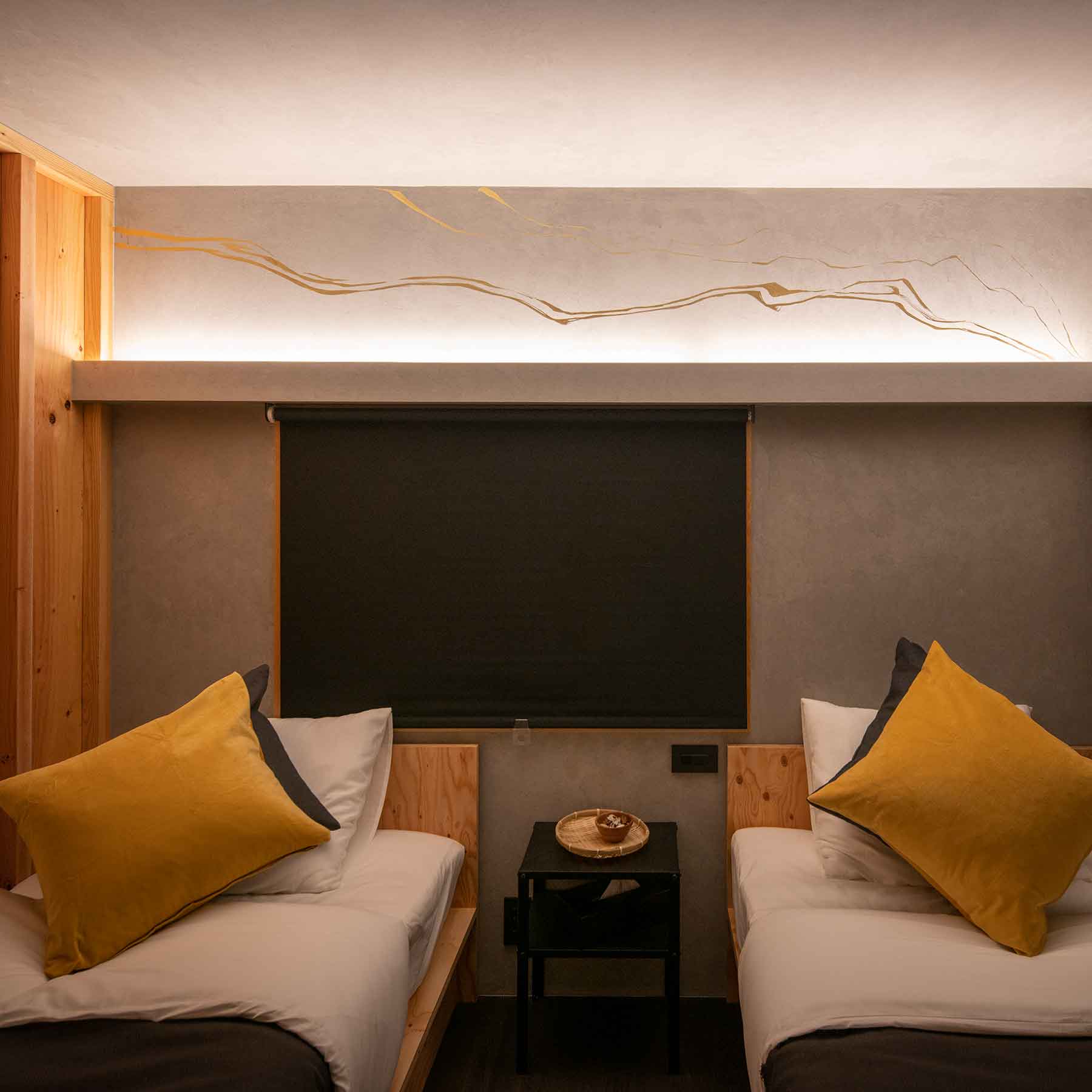 Twin western style room with luxurious gold artwork with flower motif.

Single x2(1Bedrooms 2person)
Bedroom・Singles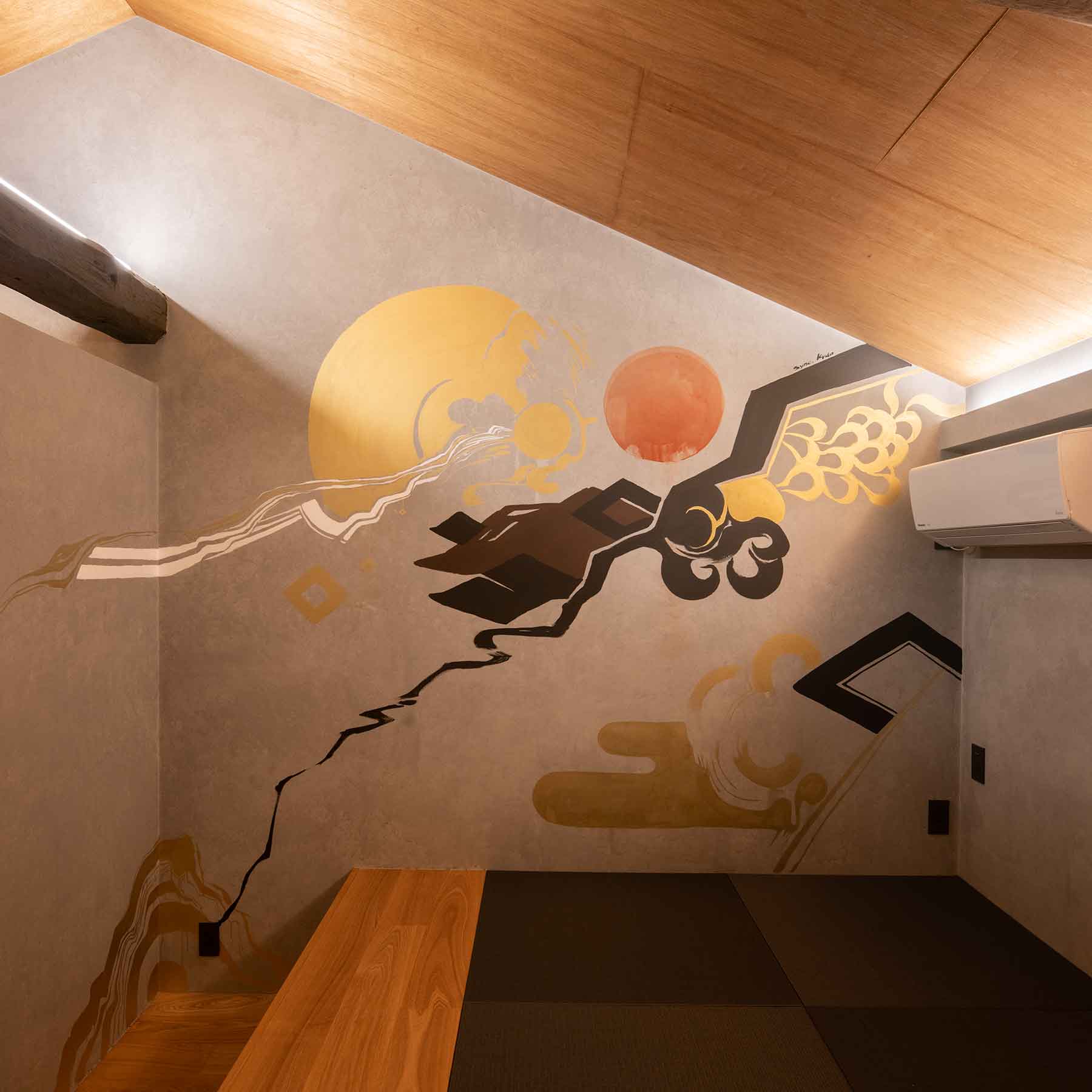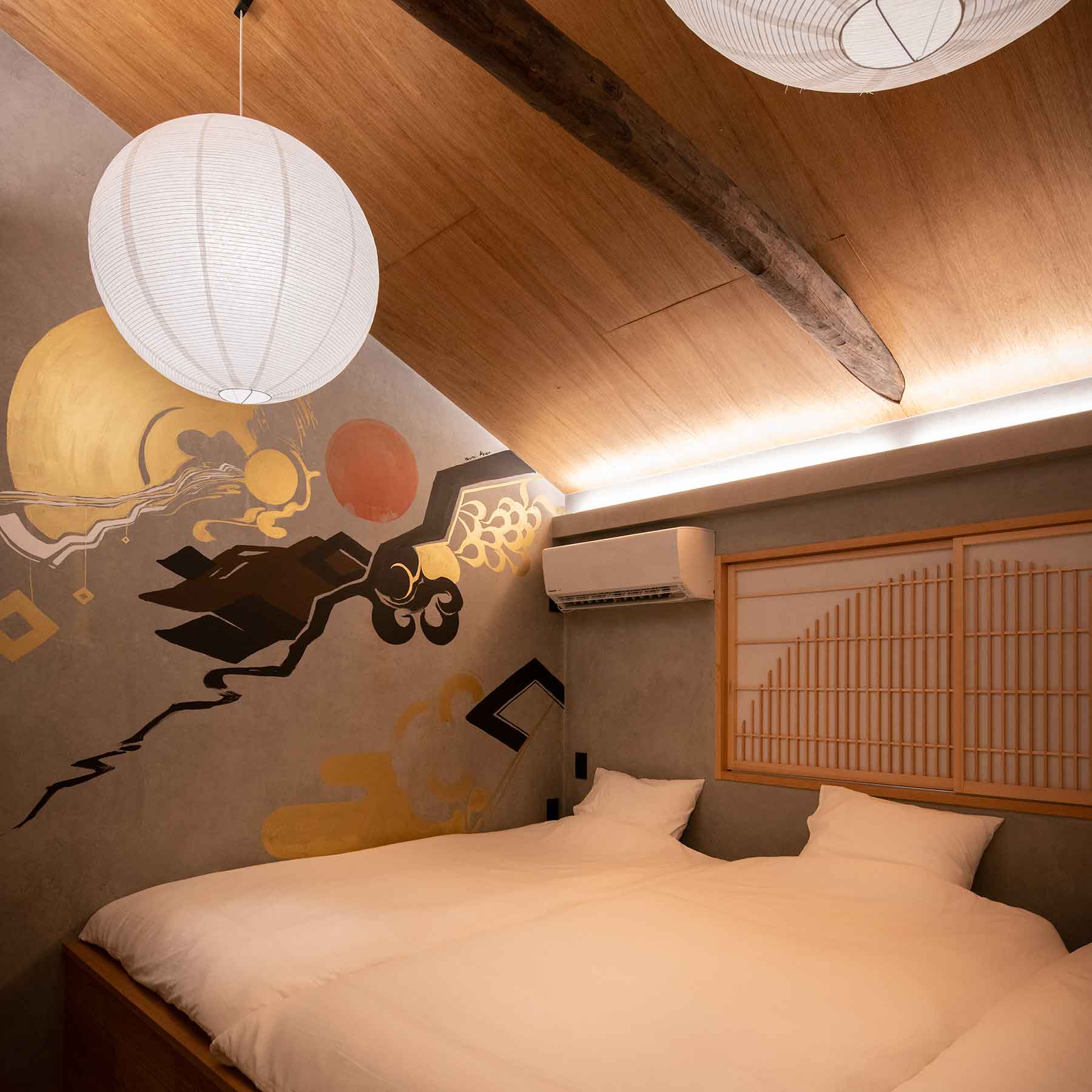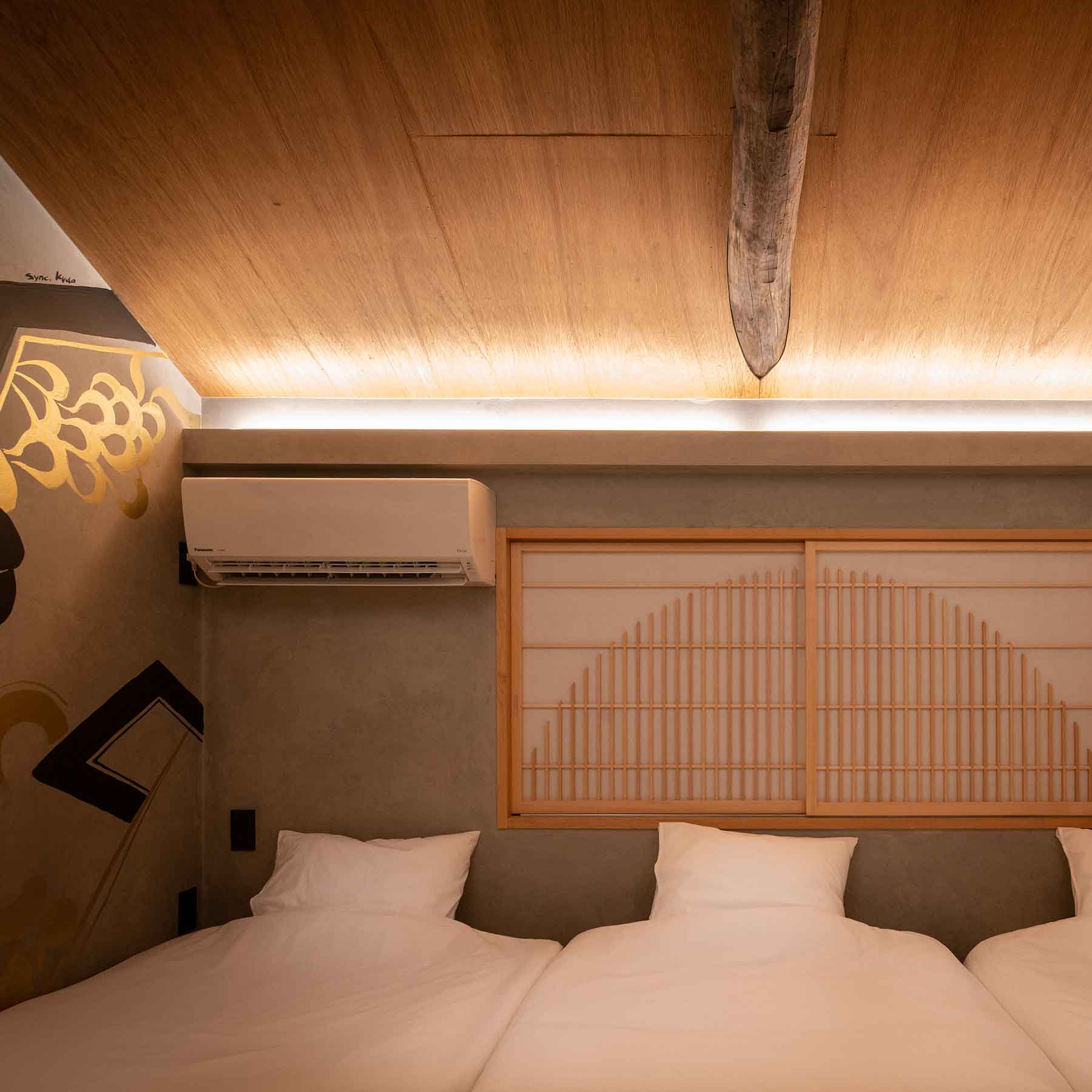 We have twin Western-style rooms and Japanese-style rooms with up to 3 futons. You can enjoy Japanese modern art works in each room.

Single x3(1Bedrooms 3person)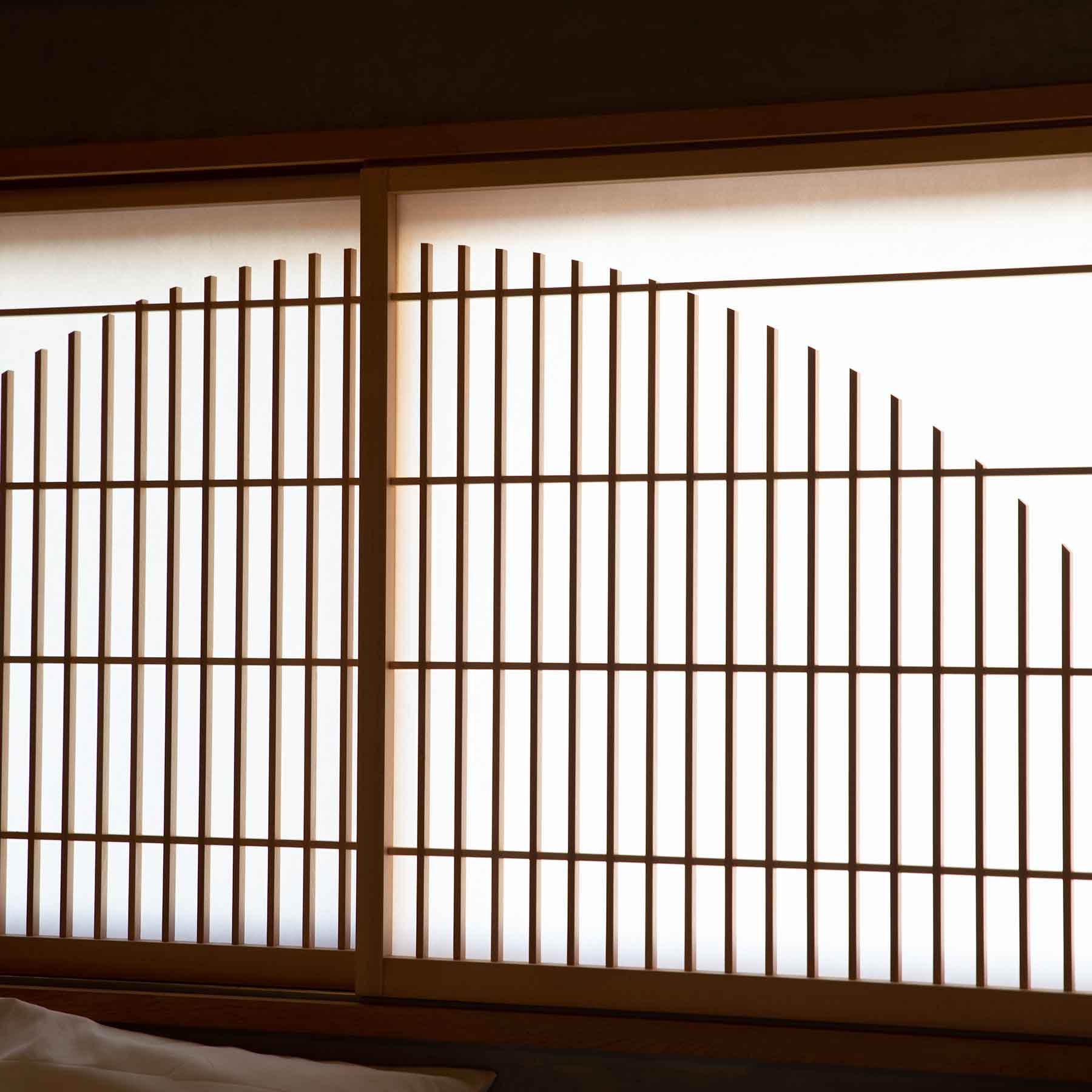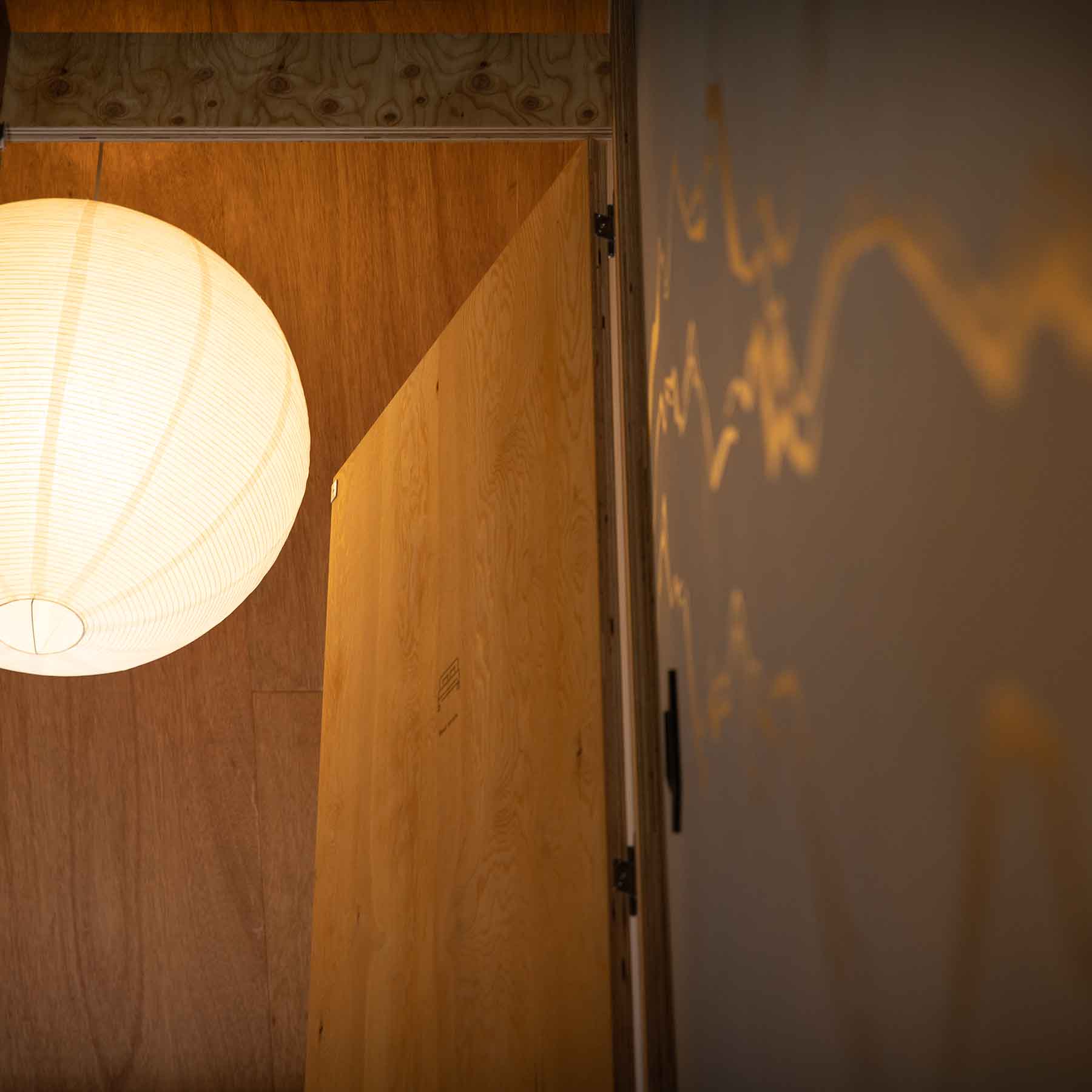 Wall painting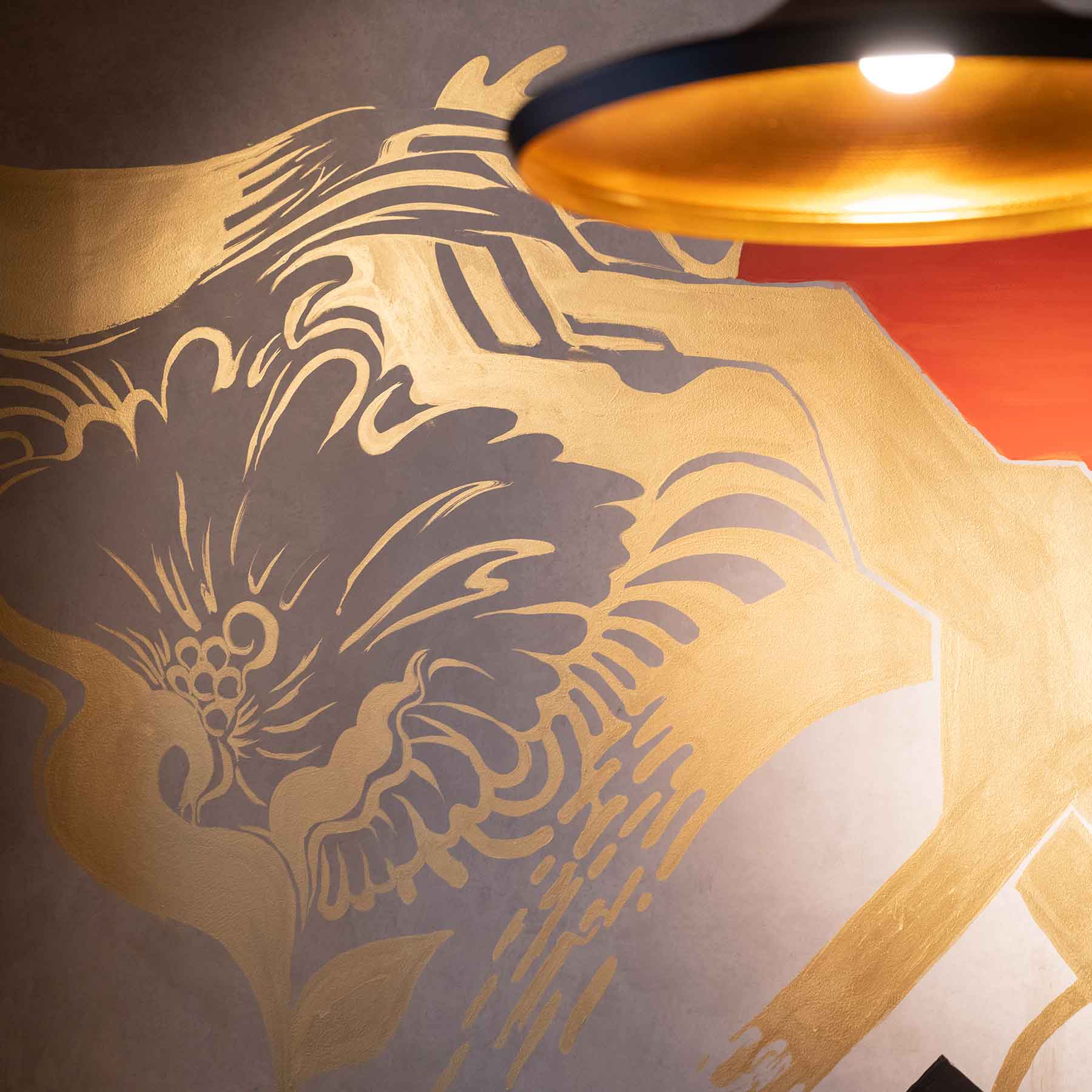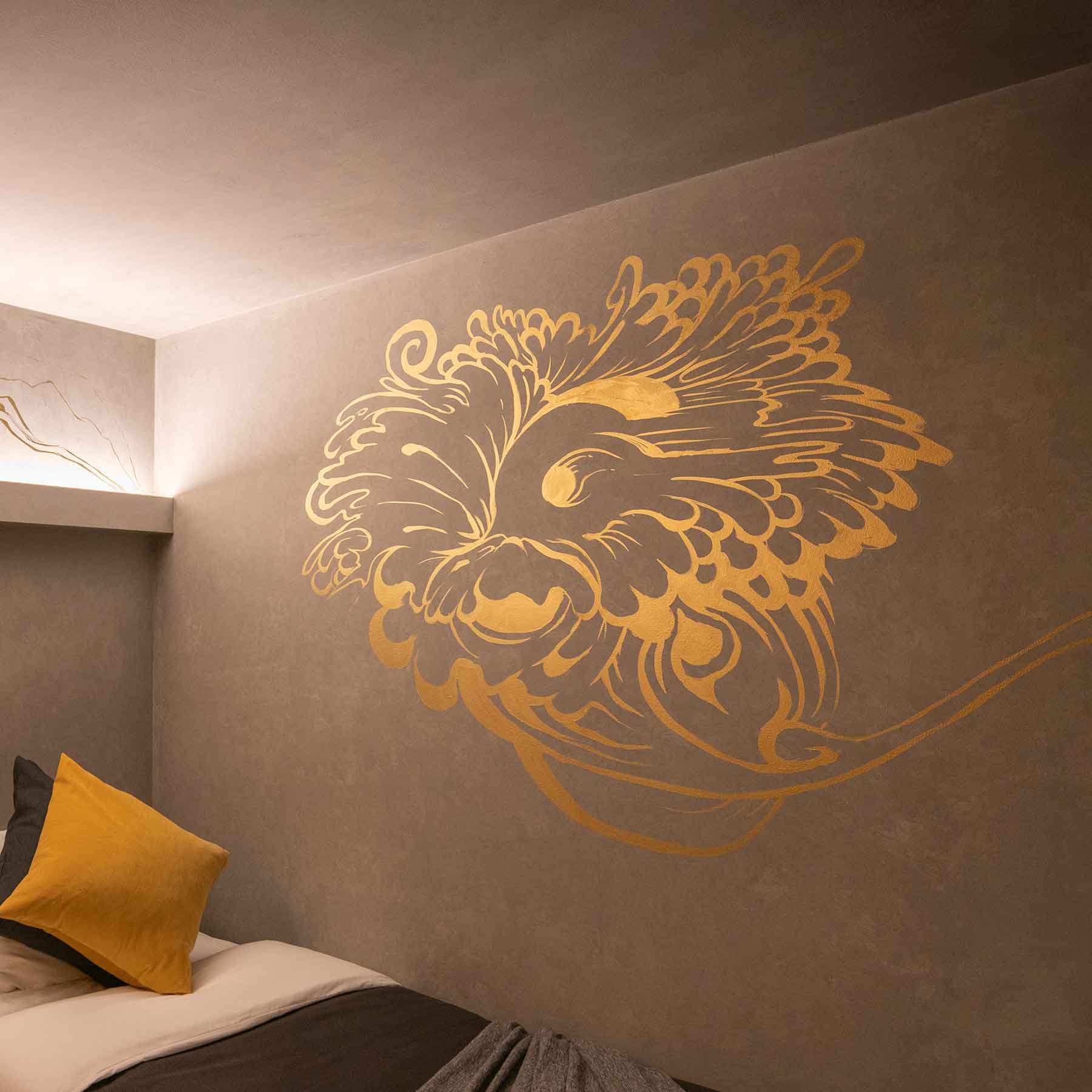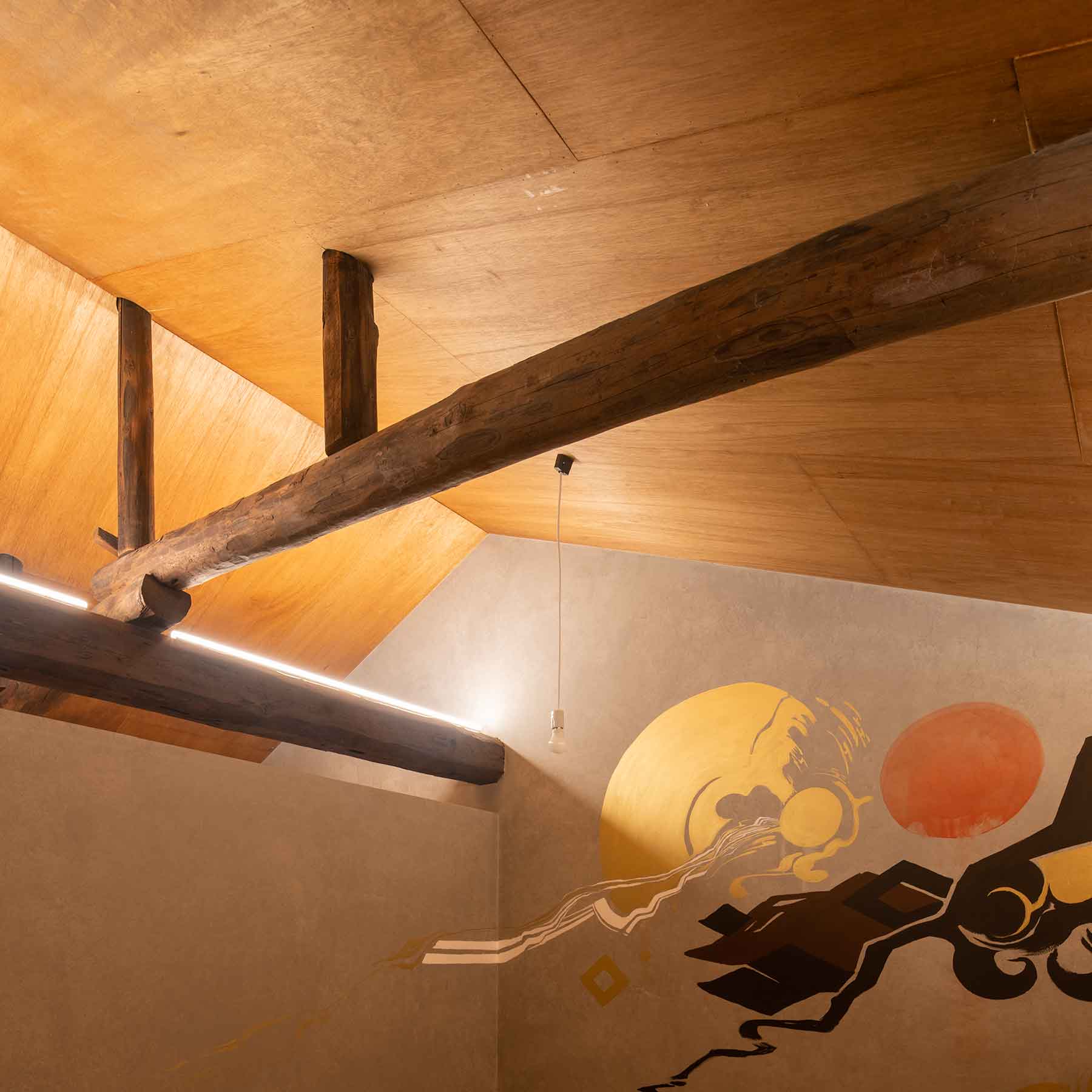 Get inspired by the beautiful artwork drawn by artist Sync Kudo in every room. Expressing the flow of time with the motif of waves, sun, flowers - in a minimal coloring based on black and gold.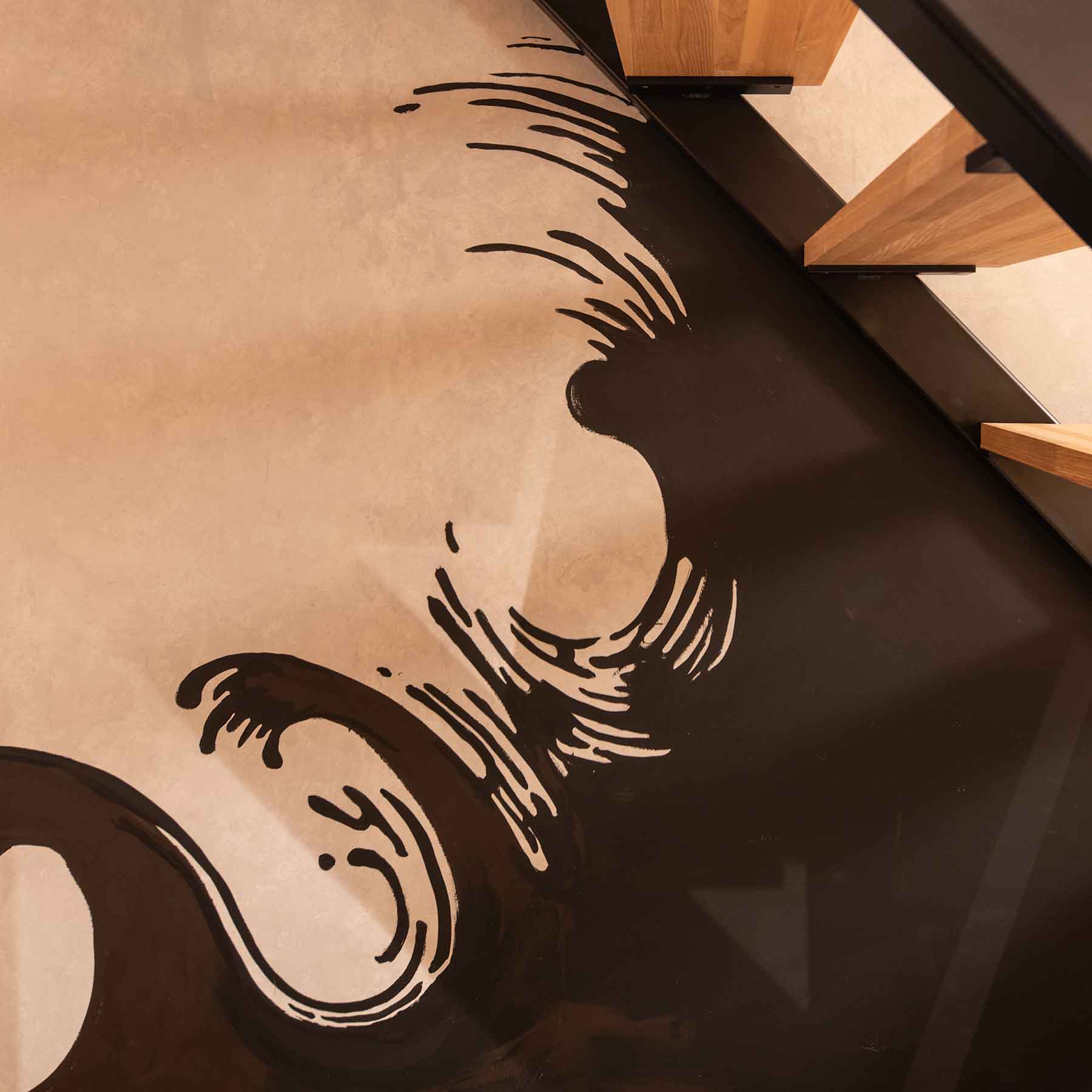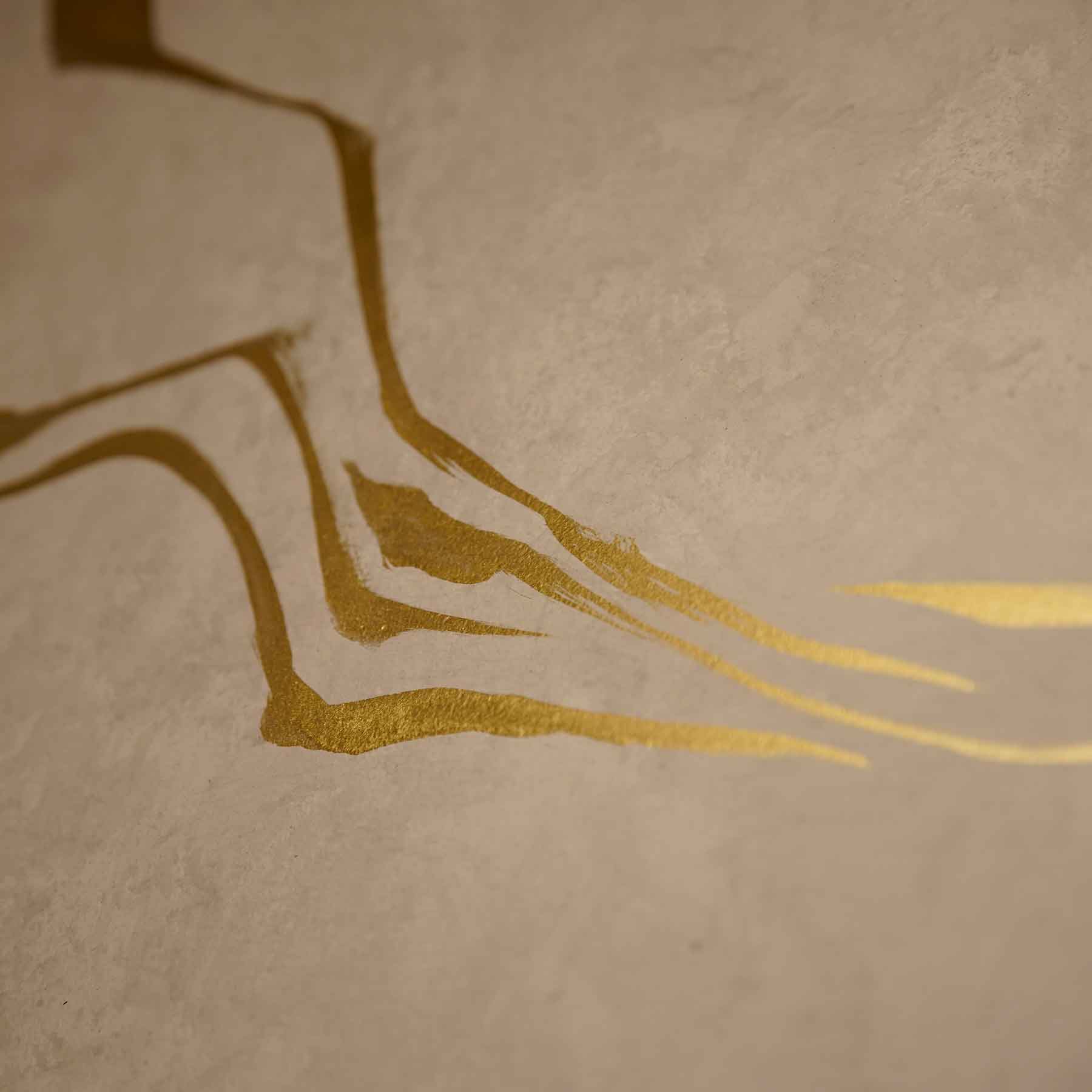 Thoughtful space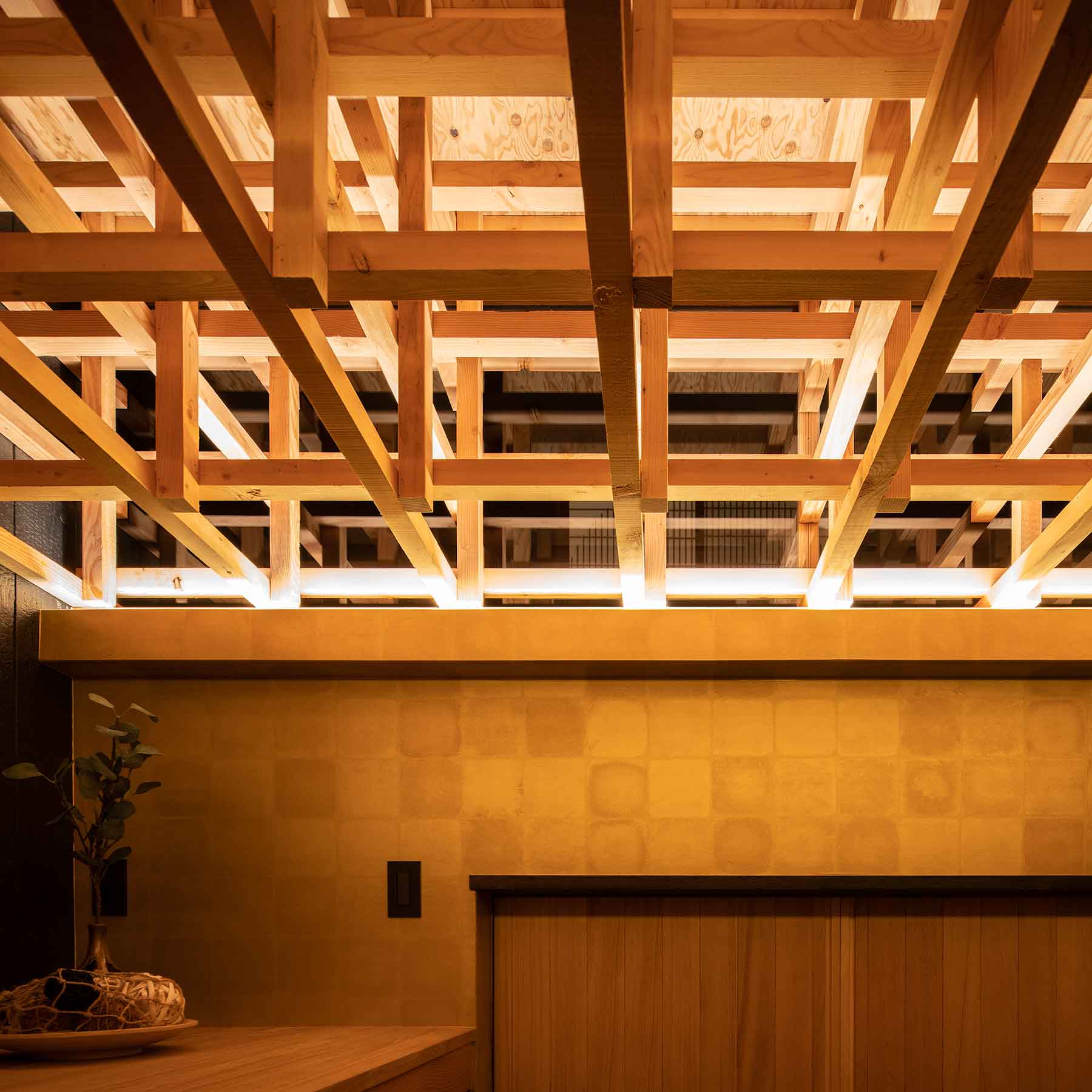 Enjoy the unique experiences in the tea ceremony room.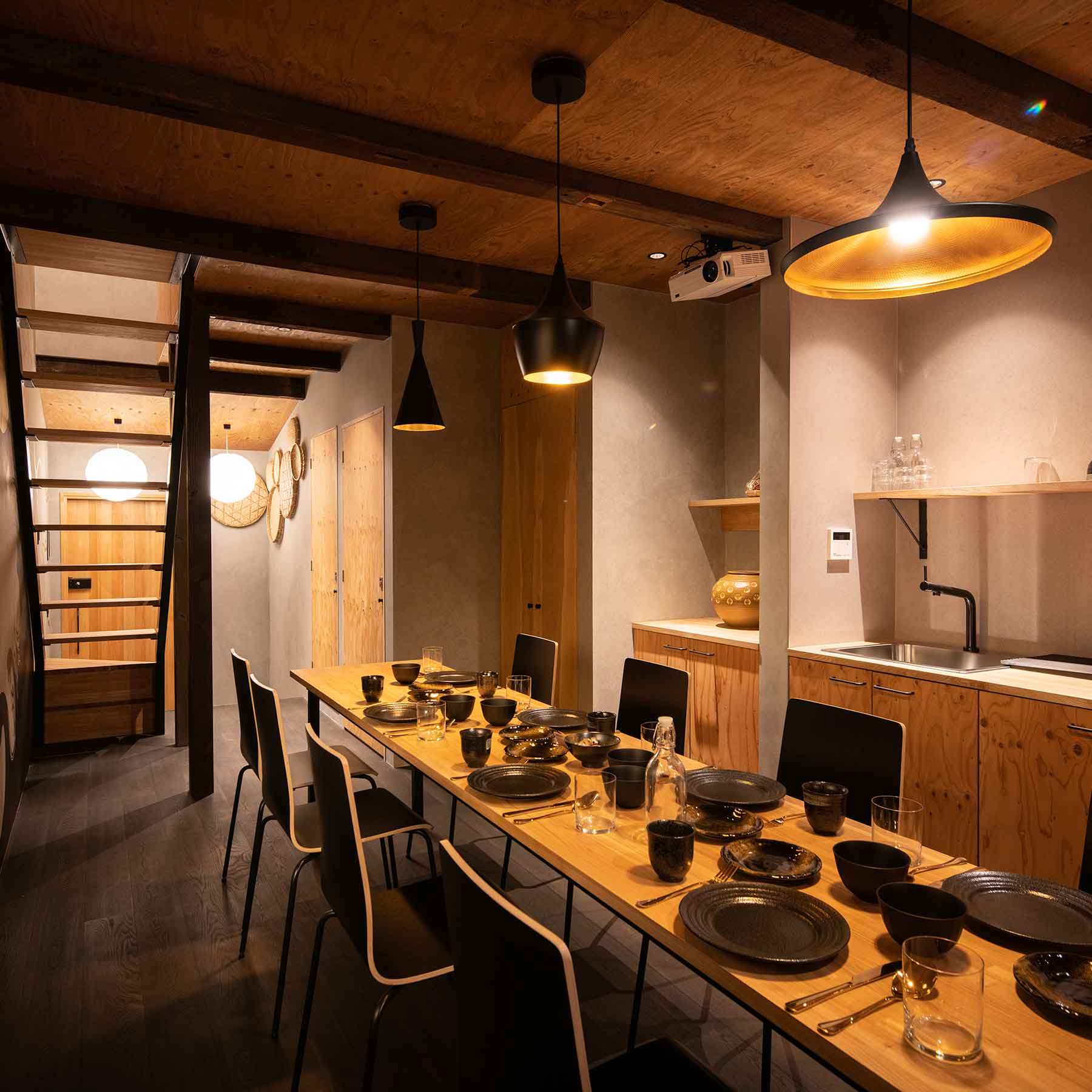 A big long table which can be used with a big group.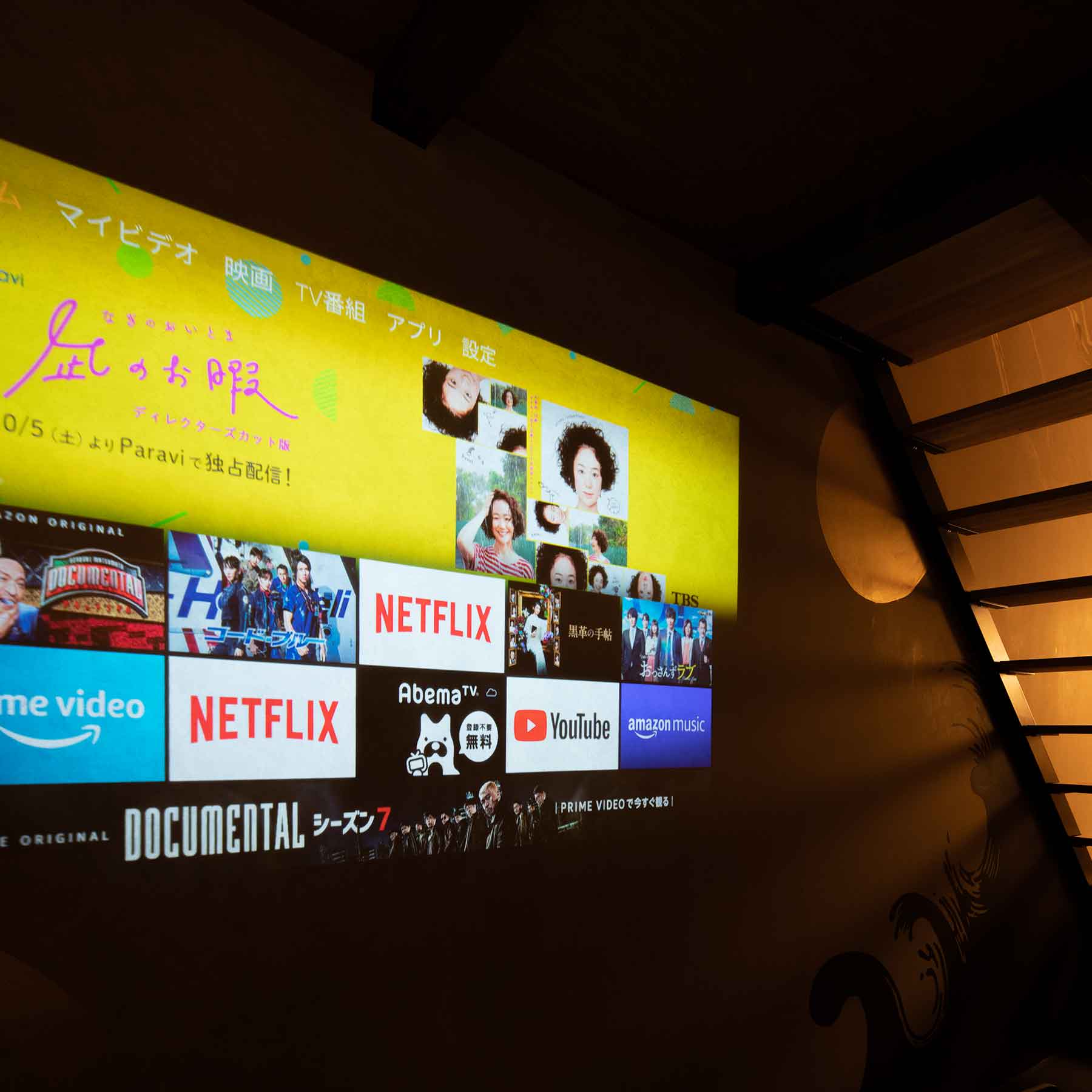 You can enjoy unlimited video streaming on NETFLIX with a big projector's screen.
Amenities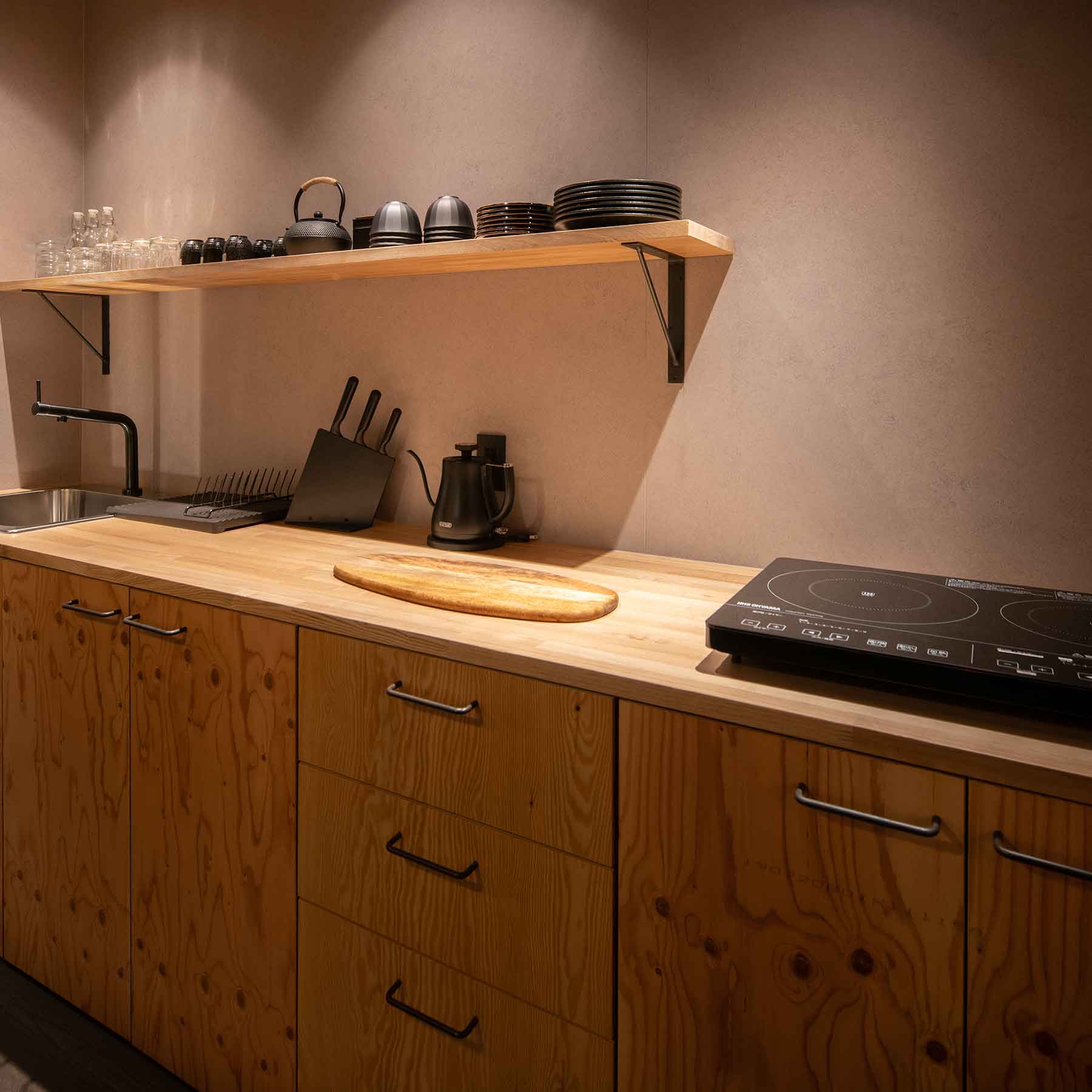 Fully equipped kitchen gives you a time as if you're in your home.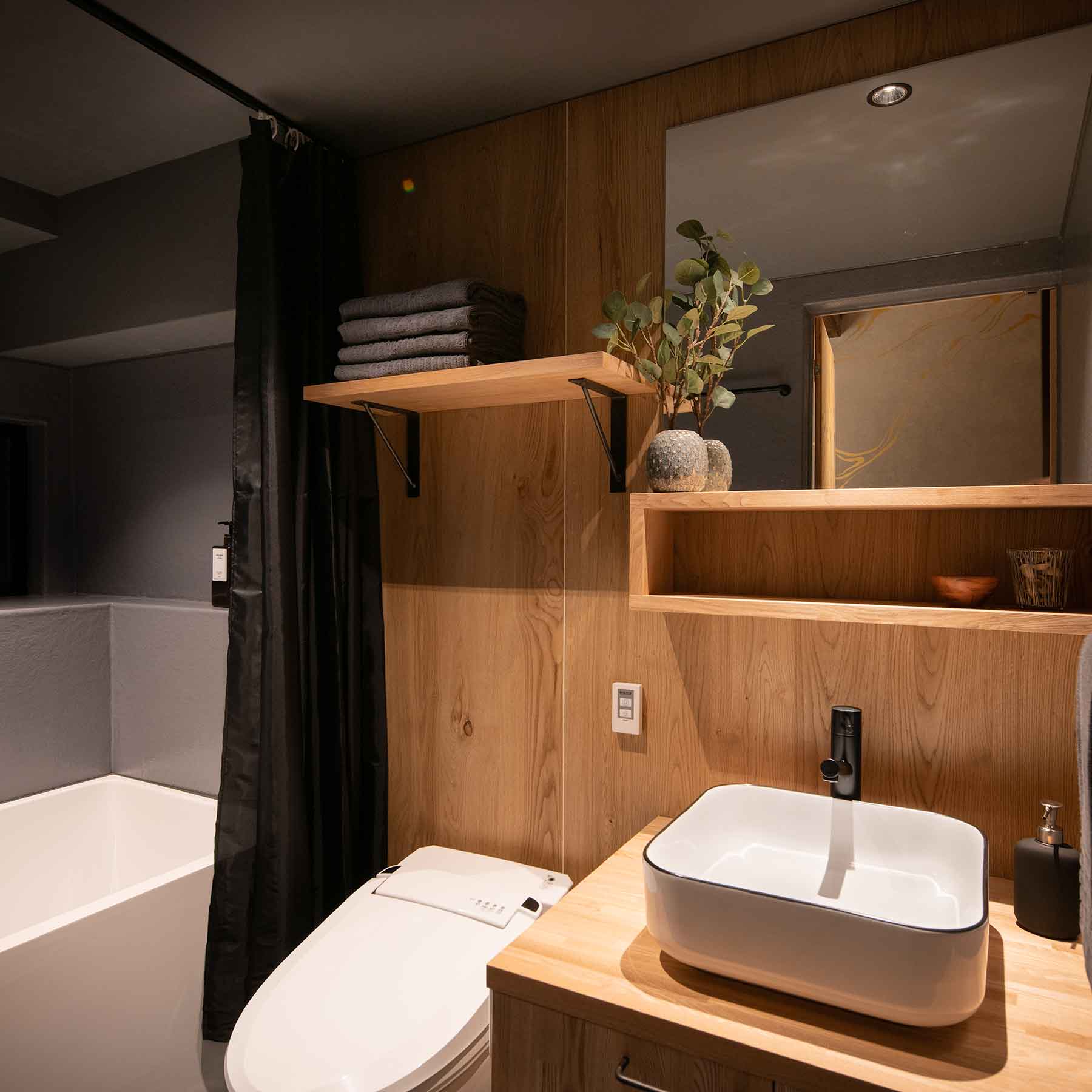 You can use bathtowels and hantowels in the clean and chic bathroom.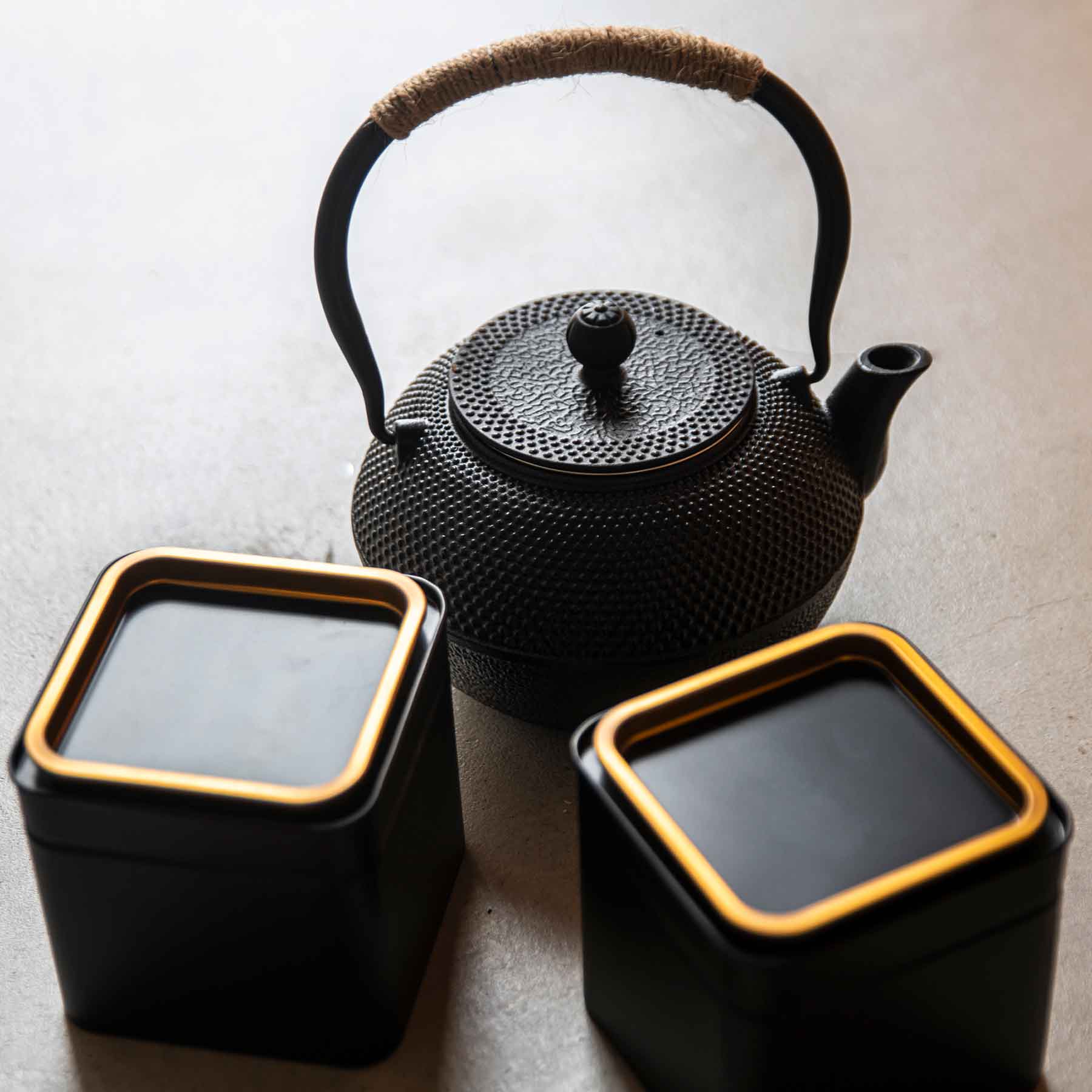 Free coffee and green tea for you to have relaxing time.
Amenities and equipment

【Amenity】hand towel, bath towel, tooth brush, shampoo, conditioner, body soap
【Items】hair drier, electric kettle, microwave oven, IH, refridgerator, cooking equipment, dishes and glasses, projector, Amazon Fire TV (NETFLIX unlimited)
【Internet】WiFi
【Others】free Coffee & Green tea
【Our offer】rental bicycle